Mailing Address
19 Allstate Parkway, 2nd Floor
Markham, ON L3R 5A4
Website: http://www.hsbc.ca
Email: [email protected]
Phone: 1-800-760-1180
Customer Service Hours:
Monday to Thursday: open 24 hours
Friday: 12 am – 8 pm EST
Sunday: 6 pm – 12:00 am EST
HSBC InvestDirect Review
Updated on: Jun 1, 2020
InvestDirect by HSBC (short for Hongkong and Shanghai Banking Corporation) is one of a very small number of discount brokerages that lets you trade on North American stock exchanges as well as on the Hong Kong stock exchange.
HSBC InvestDirect is an interesting option for individuals looking to do overseas stock trading as well as trade on North American markets.  One thing that has to be factored in for pricing is the foreign exchange rates as InvestDirect doesn't offer US dollar registered accounts (TFSAs, RRSPs and RESPs).  The pricing and account balance and trading volume requirements for best commission pricing have been lowered to be more competitive with the other Canadian online discount brokers.  There are some inactivity fees that are levied if either your account balance falls below $10,000 on non-registered accounts and/or if your trading activity is less than once per quarter. That said, from pricing perspective, if you are an active trader that wants the flexibility of international trading, you may want to consider HSBC.  If you are not as active a trader, you may want to understand what your investing/trading requirements will be on a monthly basis to see if HSBC InvestDirect is the most cost-effective option.HSBC InvestDirect is a subsidiary of HSBC Securities Canada Inc. and is the online brokerage of HSBC Bank Canada.  HSBC InvestDirect is the only online trading platform in Canada to offer access to 30 domestic and international markets and to settle transactions in 10 different currencies.  Clients can access a full range of investments – equities & ETFs, options, mutual funds, fixed income, GICs and new issues (IPOs).  Some of the many benefits of HSBC InvestDirect include unparalleled global reach, best in class pricing, award winning client service, an exclusive banking and brokerage combination and a
platform
with exciting tools and features.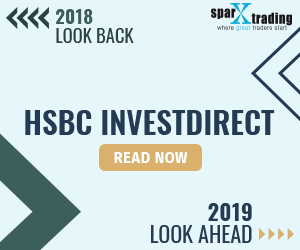 Quick Info
| | |
| --- | --- |
| Standard Equity Commission | $6.88 |
| Best Commission Price | $4.88 |
| Minimum to Open Account | Not Required |
| Maintenance Fees | $25/quarter |
| Commission Free ETFs | No |
| Young Investor Offer | No |
Account Types Offered
Funding Requirements and Fees
Registered Account Types and Fees
TFSA
Minimum Opening Balance
Not Required
TFSA
Annual Charge
$0
RRSP
Minimum Account Balance
Not Required
Transfer Out
$135
RESP
Minimum Balance for Best or Discounted Commission
$500,000
Withdrawals
$0
Cash
Minimum Commission per Equity Trade
$4.88
US Dollar Account
Margin Short
Maximum Commission per Equity Trade*
$6.88
RRSP
Annual Charge
$100 (if account balance is <$25,000)
Margin Options
Minimum Trades per Quarter for Best Commission Rate
100
Transfer Out
$135
CIPF Member
Inactivity or Maintenance Fees
$25/quarter
US Dollar Account
Conditions for Inactivity/Maintenance Fees
if account balance is <$10,000 and if 0 trades have been made within a quarter and client does not have a registered account with HSBC InvestDirect
RESP
Annual Charge
$50
Transfer Out
$135
US Dollar Account
Last Updated: Oct. 20, 2017
Notes:
*applies to North American Equities and ETFs

Pricing & Fees
In late 2017, HSBC InvestDirect introduced flat rate pricing of $6.88 per trade for online North American equity trades with commissions for options of $6.88 + $1.25 per contract.  Clients qualify for 'Active Trader' status by completing 150+ trades per quarter and enjoy $4.88 pricing with commissions for options set at $4.88 + $1.25 per contract.
Accounts
You can hold direct-trading, registered, foreign currency, personal, corporate and more. Registered account options include: TFSAs, RRSPs, RRIFs, RESPs, LIRAs / LRSPs and LIFs / LRIFs. For registered accounts you cannot use margin or short stocks. Options trading in registered accounts is limited to buying and selling options and there is no writing of options allowed in these accounts.  In the non-registered investment account category, clients advanced options trades can be made and stocks may also be shorted.
Platform/Data
Reviews & Ratings
Review
What Review Measures
Score
Date of Ranking
Dalbar Canada Review
Client Service
Top Rating
Above Average
January 2015
January 2014
Globe and Mail Review
Overall Impression
Letter Grade "C-"
Letter Grade "C"
Letter Grade "D"
12th out of 12
Letter Grade "D"
12th out of 12
Letter Grade "F"
12th out of 12
Letter Grade "D"
February 2019
February 2018
December 2016
December 2016
December 2015
December 2015
November 2014
November 2014
November 2013
JD Power Review
Investor Satisfaction
5th out of 10
7th out of 10
10th out of 10
September 2017
September 2016
September 2015
MoneySense
 
Top Pick – Fees & Commissions
July 2018
Compare
Coming Soon
What Would You Like to do Next?
Research Another Discount Broker

Research Another Discount Broker