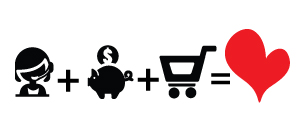 As part of our research series on the various discount brokerage reviews and rankings, we review J.D. Power and Associates' Investor Satisfaction survey.  The results from this survey form the basis for the highly coveted J.D. Power and Associates award for the Canadian discount brokerage industry. As such, both consumers and the discount brokers pay close attention to the results of these surveys.
This multi-part series delves into the company itself and how they are compensated.  In addition we review the Investor Satisfaction Survey to see what it measures exactly and how the survey is conducted.  Lastly we look into what the results from this survey mean for consumers and how best to use these results when researching discount brokerages.
Also as part of this series, we have prepared a visualization of the historical performance results to see how various discount brokerages have performed over time. The result from these analyses come from the most recent survey (from 2012) and from the average score from surveys conducted between 2009 and 2012.
J.D. Power & Associates – Discount Brokerage Rankings Explained – Part 1
J.D. Power & Associates – Discount Brokerage Rankings Explained – Part 2
J.D. Power & Associates – Discount Brokerage Rankings Explained – Part 3
J.D. Power & Associates – Discount Brokerage Rankings Data Visualized