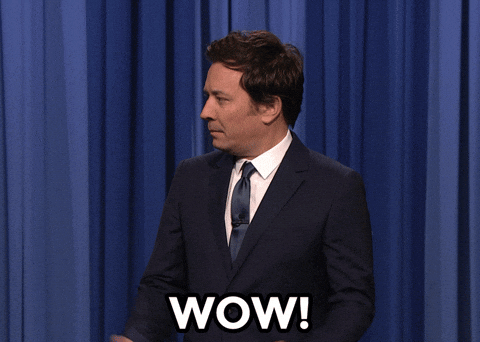 Truth be told, it was supposed to be a vacation edition of the Weekly Roundup. However, National Bank Direct Brokerage's big news this week managed to make a lot of folks in the online brokerage industry in Canada put any plans for taking time off on hold (including mine).
It's fitting that this special edition of the Roundup focuses on just one big story: the move to zero commission trading by National Bank Direct Brokerage. We'll return with more stories next week (there were actually other things that happened too!) as well as more investor forum chatter.
Caveat: We were going to keep this initial coverage of the price movement short (well at least as short as we could). After poring over 1,000 user comments, as well as different news reports, articles, and forum posts, there's lots to say here, but in the interest of keeping things manageable, we'll focus on some of the initial developments and implications. Not to worry though, there's lots more to unpack, so stay tuned.
National Bank Direct Brokerage Eliminates Trading Commissions
In case you missed it on the news, social media, and in the investor forums, National Bank Direct Brokerage made history this past week by dropping standard commissions for equity and ETF trading to zero. That's right, the first big bank-owned online brokerage in Canada chose the "nuclear" option on pricing by eliminating trading commissions.
While it is still early days, saying this is a game changer would be an understatement.
Change, however, is unlikely to come as swift as it did in the US during their zero-commission wave in 2019, but the latest move by National Bank Direct Brokerage is sure to put pressure on all Canadian online brokers to seriously consider taking drastic measures to respond.
A History of Making Pricing Moves
Commission price drops have been a part of the trends at National Bank Direct Brokerage over the past several years, and even earlier this year. And yet, in looking at the roll-out of the new commission reality, one gets the sense that this decision was both a long time coming and pushed forward quickly to come to market this year.
For a bit of a history lesson, the zero-commission trading conversation at National Bank Direct Brokerage has been happening for longer than most online investors would think. In a bit of a personal anecdote, I recollect having a meeting with a senior executive at National Bank Direct Brokerage (NBDB) back in the spring of 2017 in which commission-free trading at Robinhood came up. At that time, it wasn't seen as something that would gain traction with the industry, however, later that summer, NBDB launched zero-commission ETF trading on all Canadian and US ETFs. Prior to that, there were only short stints at NBDB where commission-free trading of ETFs were offered as a promotion, probably as a means to analyze the impact and popularity of this feature.
In October 2019, they dropped the pricing from $9.95 to $6.95 for National Bank clients, offered young investors (aged 18 to 30) commission rates at $4.95, and gave active investors an even lower rate of $0.95 per trade for 100+ trades per quarter. Earlier this year, in March, we also reported on a commission fee drop from National Bank Direct Brokerage in which the regular commission fee was lowered to $6.95 per trade for everyone. Incidentally, October 2019 was also the point in time when US online brokerages also embraced zero-commission online trading more broadly.
If there is a pattern emerging, it is that National Bank Direct Brokerage has been quietly gathering data on the zero-commission thesis over the past few years. It is a bold move to be "the first" one to make the move to zero, however, they clearly had a lot of information on which to place this bet.
While the timing is a bit of a mystery, the reality is that it was going to be a matter of when, rather than if, online brokerages moved to zero-commission in Canada. And, as a brand that wanted to expand its footprint across Canada, as well as its position in the hierarchy of online brokerages in Canada, going to zero commissions provided much more upside to NBDB relative to the downside.
Being the first one to do it, gave NBDB the spotlight and enabled them to set the pace of change. Case in point, everyone in the online investing community weighed in on the move.
Having covered this space for almost a decade, there are few moments in the Canadian online brokerage industry that have garnered as much interest from news outlets, social media, and investor forums alike. In fact, the news also made it to several bank earnings calls which happened to fall in the same week as the announcement. It's safe to say that has never happened before here in Canada.
Not Everything is Free
Despite eliminating the commission charges for stocks and ETFs, National Bank Direct Brokerage did not entirely eliminate commission fees on trading options or inactivity fees.
In terms of options commission, the fixed commission cost component to the options trading commission trade has been eliminated, however, there is still a minimum charge of $6.95 per options trade and pricing per contract remains at $1.25.
That said, it is worth reviewing the revenue segmentation for Robinhood's earnings which we covered last week, where it clearly shows that when it comes to commission-free trading, the product mix tends to favour options trading over purely stock trading. Options trading is also a lot more profitable for online brokerages than stock trading is, so there is some economic utility to keeping charges for that product intact. Although NBDB does not have all the bells and whistles or order types available on options trading that other brokerages support, the reality is that for simple strategies the functionality is there.
There are also still account maintenance fees. The annual fee of $100 for balances that are less than $20,000 still applies, as does the conditions in place to have them waived. Users can have the inactivity fee waived if they make five stock, ETF, or options trades in a year (between June 1 and May 31 of each calendar year). One source of confusion online initially was when the term "commissionable" was left in one of the conditions (it has since been updated).
Getting used to the realities of zero commission trading also means changes to the old way of doing things. One casualty is promotional offers. The 100 commission-free trade deal is no longer relevant (it was set to expire at the end of September anyway), and while it can't be ruled out altogether, there is a low probability that cash back offers at NBDB are showing up anytime soon given the surge in interest from self-directed investors curious and relieved at this new option.
What Does This Mean for Self-Directed Investors?
Speaking of self-directed investors, the launch of a full commission-free trading experience with no limits or special conditions on US stocks or specific trading requirements is huge. The chatter online exploded as the news broke early last week, offering a rare glimpse at the various attitudes of many different types of investors all at once.
It is of little surprise to see how much interest there was online, especially in forums on reddit and RedFlagDeals.com that a bank-owned brokerage is offering zero-commission trading. What was surprising, even seasoned veterans, like Glenn LaCoste of Surviscor, was that a bank-owned brokerage that led with this change rather than a smaller competitor.
In fact, it is almost hard to put into words just how explosive the reaction was from retail investors to the news. While it is difficult to summarize all of the fascinating points raised by self-directed investors online, it is incredible to see that even with zero commissions, there are other features that Canadian investors value, something that could turn out to be an Achilles' heel for broader adoption of commission-free trading at other online brokerages.
Nonetheless, in the weeks ahead, NBDB will likely be tested with a crush of new account opens. From transfers to new accounts outright, the wave of interest is more like a tsunami that will only continue to gather strength as news ripples through investor forums. It is especially attractive to younger investors (under 30) who are not subject to the minimum account balance requirements, and, thus, have almost no downside of opening an account to try out NBDB.
For very active investors and traders, the economics of this make far too much sense to pass up as well.
Granted, options traders and those using margin will still put Interactive Brokers high on their list, however, no other online brokerage in Canada is offering the competitive offer that National Bank Direct Brokerage currently is. Again, this is a major coup for NBDB across almost all segments of investors, including those fed up with paying lots of commissions for what they consider to be an "average" digital experience.
The two most fascinating angles (it is hard to narrow this down to only two), however, have been online investor reactions and the real-time test of how important mobile apps are to investors.
With well over one thousand investor comments and counting, the conversation around NBDB's price drop contains many themes. High up on that list is the reaction that many online investors had were they contacted their existing online brokerage to ask whether those brokerages had any plans whatsoever to offer similar pricing.
That so many online investors did this was interesting for two reasons.
First, it revealed the different answers from online brokerages around this issue, ranging from "we're thinking about it" to "nope" (paraphrasing a bit here). In some instances, online brokerages that offer lower commission prices were willing to lower the commission rates generally reserved for active traders to non-active users. In other words, online investors at certain online brokerages are apparently able to request a discount and get one.
The second reason it was so fascinating is because it revealed a nuance about the Canadian online investor which is that here (perhaps unlike in the US), investors are willing to ask questions first then make a move, rather than move quickly based on price alone. Underpinning the "ask first" approach is likely the hassle of having to move accounts, which online investors are apparently willing to endure depending on what they hear back. It was really interesting to see online investors publicly offer up "ultimatum" dates to their online broker to get zero commission trading announced by a certain date otherwise they would move altogether.
Another big point of interest is whether or not a mobile app matters more than low cost to the online investing experience. National Bank Direct Brokerage has web-based trading interface that works on mobile but does not have a dedicated mobile trading app, something that younger investors have – up until this point – been insistent is the marker of a great online investing experience.
It also important to note that the most active (and vocal and influential) online investors use their desktops or laptops when trading online. Users need or want multiple monitors when trading, especially for charting and scanning lots of news. Phones don't do that nearly as well, so the traders that influence opinions for investors online are going to be driven by the web or desktop experience rather than the mobile one.
As the old adage says, money talks. And while NBDB is not in the same league as Wealthsimple Trade for mobile trading app user experience, the reality is that the mobile experience for NBDB (especially for the price) is "good enough."
Again, for the sake of brevity, there is a lot to the investor reaction we aren't reporting here, but suffice to say that all bank-owned online brokerages have likely seen a flood of questions from their clients asking about matching, as well as online brokerages in general receiving account transfer requests from clients looking to move their business to National Bank Direct Brokerage. Online investors are no longer caught between having to choose either low prices or bank-owned brokerage convenience; they can now have both.
What Does This Mean for the Canadian Online Brokerage Industry?
We've said it a few times, but it is worth underscoring that the commission price drop by NBDB is a game changer. Who it impacts and how immediately, however, is something we'll be watching with intense interest.
The first online broker that lots of users have mentioned as being impacted by this decision from National Bank Direct Brokerage is Wealthsimple Trade.
Wealthsimple Trade
Though Wealthsimple Trade has tried to build its brand as the zero-commission online brokerage, the reality for their model is that trading in the US comes with some punishing forex transaction fees. This latest move by NBDB has earned accolades for being able to offer the full list of securities on the major US exchanges as well as the Canadian ones rather than have them subject to restrictions set by the broker. Already, however, sentiment among self-directed investors has put NBDB ahead of Wealthsimple Trade in a number of cost-sensitive categories.
Big Bank-owned Online Brokerages
If there's any group that could defy gravity on commission pricing just a bit longer in Canada, it is the big five bank-owned online brokerages.
Arguably, the two biggest players, TD Direct Investing and RBC Direct Investing are in the best position to not have to go zero commissions right away given their strong set of features and platforms. Responses from frontline reps, as well as from senior TD and RBC executives on earnings calls, seem to support this view.
Remarks from Teri Currie, TD's Group Head of Canadian Personal Banking, reveal a rough estimate of what the cost might be if TD went the route of full commission-free trading, as well as what the current sentiment is on them moving price.
It is worth pointing out that the last time that the Canadian online brokerage industry saw a major repricing was in 2014, however, Scotia iTRADE managed to hold onto its 19.99+ and higher commission structure until 2019, which is a long five years for many investors.
After just launching commission-free ETFs, BMO InvestorLine might also take a wait and see approach to the commission drop rather than be the next to dive into the pool, or it might, like National Bank Direct Brokerage did, elect to start dropping prices gradually or with a really compelling promotion to buy some time heading into RSP season.
Of the big five bank-owned brokerages, CIBC Investor's Edge, already a low-cost option, could arguably have to concede to a lower price point per trade first because it does not have the same depth of features or platforms that are currently being offered by its competitors.
Questrade
Speaking of low-cost leaders, Questrade has emerged as a popular option for value-conscious online investors, so the latest move by National Bank Direct Brokerage to eliminate trading commissions is definitely a blow to the title for Questrade.
There are scenarios in which Questrade might be able to delay dropping commission pricing, however, in all likelihood, despite having a compelling brand, Questrade has sought to be a low-cost option and doing nothing doesn't seem like an option nor does trying to reposition itself as a technology or platform leader. It has invested substantial resources in marketing themselves as a low-cost provider – if not THE lowest cost provider – so for fee-conscious online investors, they will likely be looking to Questrade to move quickly otherwise it will be investors who will do the moving.
Everyone Else
With the exception of Interactive Brokers, all other online brokerages in Canada will have to seriously reevaluate their pricing heading into the fall and 2022. There aren't that many other online brokerages in this category, but the strength of brand, convenience, or features just isn't there the same way it is for other online brokers.
What's Next?
Where things go from here is somewhat safe to say; when, however, is a different story. The story is still unfolding but anyone who's made it this far can attest to, there's lots to unpack here.
The likely scenario we see playing out for now is that online investors will be adding National Bank Direct Brokerage to their short list of online brokerages to consider. There is quite the uphill battle NBDB faces in terms of building awareness of its platform, so it would be safe to assume there's some big marketing pushes coming in the next few months. Even with the huge surge in online investor interest, National Bank Direct Brokerage is just not well known enough to have online investors immediately jump ship from their existing providers.
The early adopters of NBDB will serve as important points of influence to the curious, however, the good news for NBDB is that there is likely a high enough surge in new account openings that some portion of those individuals will be writing about their experiences.
As for the rest of the online brokerage industry, given where we are in the calendar year, the existing marketing plans that have been devised heading into the end of the year are going to have to be rewritten. While several online brokerages have probably got a "playbook" on how to respond to a zero-commission offering, the next few weeks and months will reveal how extensive that playbook is.
Although it has come as a surprise that National Bank Direct Brokerage was the first big bank-owned online broker to reduce equity and ETF trading commissions to zero, the reality is they're well-rehearsed in making pricing moves while continuing to improve their service offering. By going first, they have certainly earned the attention they are now getting, however, they are also fighting the pull off some powerful forces among consumer behaviour to stay with their existing online brokerage firm.
Despite the forecast for other brokerages to adopt zero-commission pricing, one thing is clear: the longer other brokerages wait to go to zero, the more impatient online investors will get. Unlike the world before last week, Canadians have now woken up to a new option for trading online and no longer have to wait to take advantage of it.
Into the Close
Thanks for tuning in all the way! There's still more to this story so be sure to tune into what is likely going to be a wild ride through the end of the year and into next. For now, try and recharge as quickly as you can; it seems the forecast is for activity at Canadian online brokerages to surge, thanks to the move by NBDB.