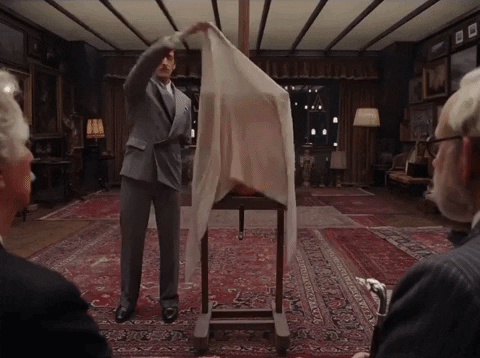 Even though February is the shortest month of the year, it seems with all of the activity that it flew by even faster than normal. Of course, now that March is here, the theme of the month is going to turn toward spring, and that means some big changes.
In this edition of the Roundup, we roll out the long-awaited new website format for SparxTrading.com and, with it, lean into a whole new experience for DIY investors and industry enthusiasts looking for information on the online brokerage space. Also, this edition of the Roundup features a series of quick highlights of important news stories that we didn't get a chance to feature throughout the month. As always, we close out with DIY investor comments from Twitter and the investor forums.
SparxTrading 2.0 Goes Live
If you're a regular reader of SparxTrading.com, you might have noticed something different. Like, very different.
Yes, the SparxTrading.com website is now in live beta, and while there are still lots of changes coming, we thought what better way to celebrate the end of RSP season than with the launch of a new website for DIY investors to be able to navigate the world of online investing with.
A lot has changed about the world of DIY investing since the launch of the original SparxTrading.com website (which happened in 2011). Events in the stock market in early 2021, as well as much of the activity after March of 2020, have put the conversation about trading online back into the spotlight.
While we didn't know that there would be a massive catalyst for getting individuals interested in DIY investing, one thing hasn't changed about that world: it's still more confusing than it needs to be. With more than a dozen firms in Canada offering online brokerage services and solutions, figuring out what's new, relevant, or helpful at any of these firms takes a lot of research, and oftentimes the information is presented in unique – and sometimes unintuitive – ways. So, to help sift through the maze of different providers, features, and pricing, we built SparxTrading.com.
The new website stays true to the original mission of speeding up the research process, but it has been updated for the world in 2021 and beyond. To start, one of the major considerations of the new website has been to streamline the number of menu options and focus on what many DIY investors rely on SparxTrading to help solve.
The new core sections of the website focus on Canadian online brokerage deals, reviews, comparisons, and news.
Unlike the world that SparxTrading.com first launched in, there isn't nearly the kind of effort being put into investor education these days, nor is there a lack of reliable resources on getting oriented or started with trading online. As such, these sections have been removed from the site.
There are now several large, reputable, accessible organizations across Canada that provide unbiased and reliable advice on investing for beginners (such as GetSmarterAboutMoney.ca and InvestRight.org) as well as a number of communities online that help shepherd investors through the myriad of issues that come up in the normal course of tackling DIY wealth management.
Another notable change is moving away from relying on tables for most of the comparisons and instead utilizing a more dynamic interface that computes what users are most interested in.
In the deals section, for example, there are calculators and filters that enable users to specify which online brokerages are most relevant to them as well as which account types and deal types they are most interested in.
The online brokerage deals calculator walks users through a series of short questions to help identify the kinds of promotions that are most relevant to what they're interested in. This saves time analyzing information that may not be of interest for those users who are more informed about what they want to do more research on.
We also revamped the design and navigation through the online brokerage review section. The new online brokerage reviews feature the quick info section that highlights to users some of the most essential details, like the standard trade commission pricing, as well as other features that are popular with DIY investors, like commission-free ETFs.
Also on the online brokerage review page is a revamped breakdown section that covers the account types offered by an online brokerage, their fees and requirements, their trading commissions, and their most recent and historical rankings. This data is helpful to DIY investors doing their research, and because it is standardized from one brokerage to the next, it makes it much easier to comparison shop.
Speaking of comparisons, this feature has been totally revised on the new SparxTrading.com website to enable users on mobile phones as well as on full screens to do complex research. The online brokerage comparison tool allows users to compare up to three online brokerages side by side. The primary filter that is used is the account type, since many online investors go shopping for a new online brokerage because they are looking for specific access points to invest online.
With so much information available to be compared, the results are compartmentalized for quicker research. Users can dive into information on account types, commission rates, options trading, deals and promotions, and mobile app ratings in as much or as little detail as they need to.
Finally, the deep-dive content that we know our readers enjoy has now been bundled under the "news" section of the website. Included in this category are blog articles and regular features like the Weekly Roundup, plus other articles on the Canadian online brokerage space. New to this section is the ability to filter posts according to the online brokerage that is mentioned in the article, as well as the ability to filter posts about deals and promotions and to filter for Weekly Roundups.
There are lots of new features and moving parts, so as we push forward from this beta launch, we'll be working through the inevitable gaps and hiccups that accompany an ambitious overhaul. Users can also expect to see new artwork and a refreshed look and feel to the SparxTrading.com experience.
It will be interesting to hear feedback from you, the reader, and from users of the site. We're excited to be actively working to deploy more new features to the website, to truly transform the experience that online investors will have when shopping for and learning about Canadian online brokerages.
Let us know your feedback here!
Recap of Interesting Stories
There's so much happening in and around the world of online investing that we don't always get the chance to dive into every story that crosses our radar.
Questrade Moonwalks Journal Fee
Having covered the online brokerage industry in Canada for many years, we're always interested to see history repeat itself. In this case, Questrade recently found themselves facing a bit of déjà vu when they announced they would be introducing a journaling fee – something that would impact the individuals typically looking to save money on currency conversions.
The outcry on investor forums, in particular on Reddit, was enough to get Questrade's attention and prompt them to reverse course on deploying a journaling fee (at this time).
This isn't the first time Questrade's decision to launch a new fee has been met with discontent in online investor forums. In 2012, we reported that Questrade was intending to launch inactivity fees after building much of their brand identity around being the low-cost online brokerage (that also did not charge inactivity fees). The ensuing firestorm from online investors caused Questrade to first delay then modify the deployment of inactivity fees. Interestingly, it was just last year that they once again waived inactivity fees.
If there's one thing 2021 has shown the investing industry, it's that users on Reddit (and on social media more broadly) can have a significant influence on the decisions of the service providers in the online brokerage space.
It's tough to imagine a scenario in which customers would be happy (or wouldn't be unhappy) with a raise in rates or fees, but in addition to the hiking of the fee, there was also significant confusion and ire at charging users for pursuing an online channel instead of using the phone, especially given the current climate of wait times.
Interactive Brokers' Accelerating Growth
It's funny how time flies when you're in the middle of breaking trading volume and account sign-up records. At least that's what we think is the sentiment over at Interactive Brokers. This story has been simmering since the beginning of February, when Interactive Brokers released their trading figures for the prior month (January).
While it might have been overshadowed by the almost-end-of-the-financial-world, some exceptional performance metrics released by Interactive Brokers indicate how strong the surge in investor interest has been in the new year.
To put a finer point on it, Interactive Brokers saw a 221% increase in net new accounts on a month-over-month basis and an almost 700% increase year over year. In January 2021, Interactive Brokers reported opening 116,000 net new accounts compared to 14,700 in January 2020.
This surge in interest also was reflected in trading activity. Daily average revenue trades (DARTs) were up 43% month over month and 220% year over year. The convergence of a white-hot market for cryptocurrencies as well as volatility in the stock market likely contributed to the sharp increase in individuals opening up Interactive Brokers accounts.
With February's stats on deck for release, it will be interesting to see how the stampede of interest into markets fared against the trading restrictions imposed by Interactive Brokers and others.
Wealthsimple Trade Launches Referral Contest
If there's one thing that Wealthsimple Trade is not lacking, it's creativity. In the final stretch of February, they launched their latest promotion: a contest to win $10,000. This new contest, which has six prizes of $10,000 up for grabs, links entries to the number of referrals individuals generate. As with several other online brokerages, Wealthsimple Trade also makes use of a referral program. In the case of Wealthsimple Trade's referral program, the referring individual gets $25 and the referee gets $10.
For most online brokerage referral programs, there isn't much incentive beyond a modest cash bonus. As a result, the programs largely depend on a combination of an individual knowing about the program, having a positive experience with the brand, and seeking out the referral bonus. In the case of the new Wealthsimple Trade promo, $10,000 for a giveaway makes for a great incentive and headline. There has been a significant uptake in their referral program, with requests to use a promo code becoming more and more popular as evangelists and zealous users push the Wealthsimple Trade promotion, boosting the reach of the online brokerage.
Given the short time frame of the contest (it runs through March 15th) and the fact this is limited to a referral program, it will be interesting to see if the cost of the program ultimately ends up generating the kind of new client that Wealthsimple is looking for. If nothing else, the contest is a unique way to have the Wealthsimple Trade name become more familiar among the stakeholders who they're targeting the most.
From the Forums
A Helping Hand
In this post, a family member asks how to start an investing account for a relative with a disability. Fellow investors respond with helpful suggestions such as looking into Registered Disability Savings Plans (RDSPs), which offer matching grant money from the government.
Into the Close
That's a wrap on a very busy month. With the RSP deadline just a few hours away (at the time of publishing), there's also going to be a significant amount of turnover predicted in the deals and promotions section this upcoming week. March is also the beginning of Fraud Prevention Month and is host to both St. Patrick's Day and the first day of spring. At SparxTrading.com, we will also be very busy polishing up the new website and working on new features. However busy February was, March is already shaping up to have its fair share of big stories. Here's hoping the week, and the month, ahead keep you green.