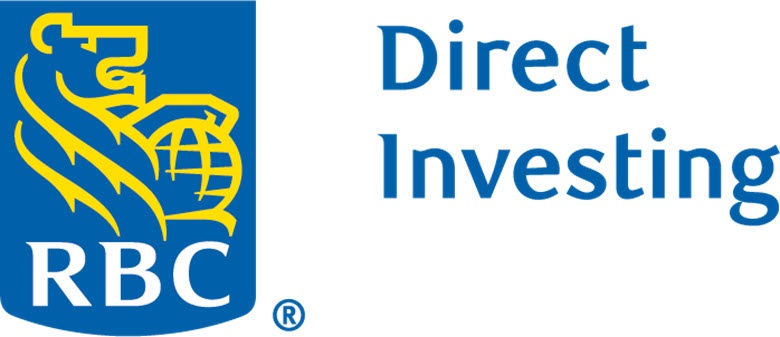 Mailing Address
200 Bay Street, North Tower
P.O. Box 75
Toronto, ON
M5J 2Z5
https://www.rbcdirectinvesting.com/–>
Phone: 1-800-769-2560, option 4
Customer Service Hours: Mon to Fri 7am to 8pm ET
RBC Direct Investing Review
Updated on: Jun 1, 2020
RBC Direct Investing has been working towards improving the functionality, pricing and features of their online trading platform. Early in 2014, they caused a major pricing shift among Canadian discount brokerages by lowering their standard commission pricing to $9.95 per trade.
As a bank-owned brokerage, RBC Direct Investing offers the convenience of being able to manage multiple financial products via the RBC online platform. The integration with holders of certain RBC banking plans may enable certain client to be exempt from paying certain account fees at RBC Direct Investing.
Another feature about RBC Direct Investing that makes it stand out from its bank-owned online brokerage peers is the community feature. The community section allows comparison with other investors, provides educational support and it contains a moderated forum for asking questions to the community or RBC Direct Investing.
Pricing & Fees
Commission pricing at RBC Direct Investing has become much simpler to understand. The standard equity commission for online trading is now $9.95 per trade regardless of account size or trading activity.For very active traders, in this case clients that make 150 or more trades per quarter, the price per trade drops to $6.95. Options trading is also possible via RBC Direct Investing with the cost per trade at $9.95 + $1.25 per contract. Again, active traders (150+ trades per quarter) benefit from reduced pricing of $6.95 +$1.25 per contract.
One of the important points to note is that there is a quarterly fee (called an "Inactivity Fee") charged to those with balances under $15,000 and there are also several ways to have this fee waived. Clients who deposit at least $100 per month in their RBC Direct Investing account as part of a pre-authorized contribution plan, those who make at least 3 commission-generating trades per quarter, those who have a group RRSP with RBC Direct Investing, those who qualify for the RBC Direct Investing Royal Circle program as well as those who are current student banking package holders (or have been in the past 5 years) and clients who have an RBC VIP banking package can all have their quarterly inactivity fee waived.

Account Types
The account types offered by RBC Direct Investing are similar to many of their peers and can be generally categorized as non-registered and registered. In terms of non-registered accounts, RBC Direct Investing offers cash and margin accounts and registered accounts include TFSAs, RRSPs, RESPs, and RRIFs. With the exception of RESP accounts, all other accounts are dual currency meaning that if you trade in US equities or US dollars there is no required conversion between Canadian and US currency. For registered accounts you cannot use margin or short stocks. Options trading in registered accounts is limited to buying and selling options and writing of covered calls.
Although it is not a 'live' account, RBC Direct Investing also offers practice accounts to RBC (as well as RBC Direct Investing) clients. The accounts are funded with $100,000 in practice money and individuals can use a cash, margin or RSP configuration to practice with.
Platform/Data
RBC Direct Investing uses a web browser based platform to execute trades as well as conduct research and manage one's account. Unlike an active trader platform or a desktop based platform, the web browser based offering is fairly standard. The order entry window requires filling in a number of fields however there are a number of guides and explanations across the window to help users through the process. The charting features are minimal so for those looking at doing in depth comparisons and chart analysis, the Recognia technical analysis tool may help but the overall charting functions are basic.
Reviews & Ratings
Review
What Review Measures
Score
Date of Ranking
Dalbar Canada Review
Client Service
Top Rating
Top Rating
January 2015
January 2014
Globe and Mail Review
Overall Impression
Leter Grade "B"
Leter Grade "B"
Leter Grade "B"
5th out of 12
Letter Grade "B-"
7th out of 12
Letter Grade "B"
5th out of 12
Letter Grade "B"
February 2019
February 2018
December 2016
December 2016
December 2015
December 2015
November 2014
November 2014
November 2013
JD Power Review
Investor Satisfaction
6th out of 8
5th out of 8
6th out of 10
4th out of 10
4th out of 10
3rd out of 7
8th out of 11
June 2019
September 2018
September 2017
September 2016
September 2015
September 2014
September 2013
Compare
Coming Soon
What Would You Like to do Next?
Research Another Discount Broker

Research Another Discount Broker