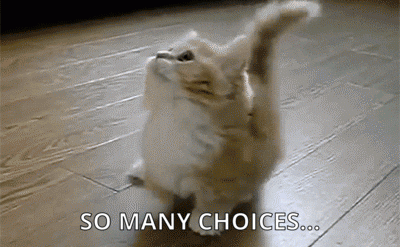 It's Memorial Day weekend in the US, which means that markets there are closed. Here in Canada, however, despite it being a short week last week, the volume of newsworthy developments was quite hefty. There's lots to catch up on.
In this edition of the Roundup, we look at a big Canadian online brokerage making a splash by jumping into commission-free ETFs. From there, we continue to plumb the depths of more DIY investor data with an important online brokerage rankings release. As always, we cap things off with a snapshot of investor chatter from the DIY investing forums.
BMO InvestorLine Launches Commission-Free ETF Trading
Every now and then a tipping point development takes place in the Canadian online brokerage space. This past week, we might have just witnessed another important milestone in the price reduction for DIY investors.
News started to spread among DIY investors that BMO InvestorLine has launched commission-free ETF trading for a list of 80 ETFs.
This is clearly a big deal given the prominence of BMO InvestorLine in the Canadian online brokerage landscape. And, while they are not the biggest or most popular online brokerage, they do command a respectable amount of attention in online brokerage rankings, and they are part of the "Big Five" bank-owned online brokerages.
Commission-free ETFs at Canadian online brokerages are neither novel nor are they new to Big Five banks either.
Scotia iTRADE, for example, has a list of 49 (as of the date of publication). However, they launched this feature back in 2011 – almost ten years ago – and were followed by Qtrade (with a list of 100 commission-free ETFs) and Virtual Brokers in 2012.
National Bank Direct Brokerage also offers commission-free ETF buying and selling on all ETFs (Canadian and US) so long as minimum purchase amounts are met (minimum 100 units). And, for good measure, Questrade and Virtual Brokers offer commission-free buying of ETFs. Not to mention Wealthsimple Trade, where all Canadian ETFs can be traded commission-free.
Thus, BMO InvestorLine is not the first to jump into the pool by any means, but their offer is already making a splash among DIY investors, who are reacting with the same enthusiasm they did almost a decade ago when these free offerings first hit the market. The difference between now and ten years ago, however, is that commission pricing and consumer preferences and expectations have changed dramatically. Online brokerages in 2021 have to work a lot harder to impress investors today than they did in 2011.
What is interesting about the latest launch by BMO InvestorLine are the "strings" attached to trading these commission-free ETFs. While the list of eligible ETFs is respectable at 80, there is a restriction that investors must hold the ETF for at least one business day from the date of purchase, which is bound to create some friction with some active users. Upon deeper reflection, however, it seems like the math still works out in BMO's favour.
By implementing the "speed bump" on the timing between purchase and selling, the day traders are going to be excluded (for now). This implies the feature is targeting "investors" (or swing traders), and will almost certainly challenge National Bank Direct Brokerage's approach of the required minimum buy
Directly challenging Qtrade Direct Investing and Scotia iTRADE will come down to other features and conveniences that BMO InvestorLine can offer clients. As such, it seems like a faceoff between Scotia iTRADE and BMO InvestorLine – but in a great move at the puck drop, BMO InvestorLine has posted a public statement about wait times on its website. This is a direct shot at Scotia iTRADE, which has suffered extended wait times on its phone lines for years, reaching almost unimaginable durations during the past year.
BMO InvestorLine is a large enough competitor to the steady state operations of both TD Direct Investing and RBC Direct Investing, that this latest move to include commission-free ETFs will not go unnoticed. It will also not go unnoticed by the Wealthsimple Trade crowd who find the lack of additional features or slow money transfer annoying at times.
Interestingly, at the time of publication, we had yet to see a big, splashy announcement, but that is almost certainly forthcoming. What BMO InvestorLine's latest foray likely signals, however, is that one of the standard features an online brokerage needs to come to the table with in 2021 and beyond is ultra-low cost ETF trading.
While wishing for industry-wide dominos to fall might have been premature in 2011, even with a prominent bank-owned online broker getting into the mix, the famous last words of "it's this different this time" ring true.
Most of the Canadian online brokerage field has managed to do just fine up until now without having to concede ground on commission-free ETFs, let alone commission-free trading. That said, treading water when it comes to pricing or innovation in features no longer feels like an option when the investor tide has clearly turned towards lower-priced alternatives.
Latest Canadian Online Rankings Point to Underwhelming Experiences for DIY Investors
If April showers bring May flowers, it seems like those showers also have brought with them a deluge of data on the DIY investing space in Canada, the US, and even around the world.
The latest landmark data release to launch (publicly) occurred last week, when J.D. Power released the 2021 edition of their Self-Directed Investor Satisfaction Study for Canadian online brokerages.
Now in its 13th year, this study measures "investor satisfaction" among Canadian DIY investors who are clients at a number of popular online brokerages. This year, as in the past few years, eight of 14 or so Canadian online brokerages were included in the analysis, providing a reasonably good approximation of the state of investor satisfaction among Canadian investors.
Of course, regular readers of the Roundup know what's about to come next when talking about another data report on DIY investors or online investing: we have to dive into the methodology to understand what is being measured and better contextualize the findings.
Like many other online brokerage rankings we've covered recently, this year's J.D. Power investor satisfaction study contains a rich source of insight about DIY investors. And, while the reporting format is fairly standard to its historical structure, what caught our eye this year were the important changes that were made to how investor satisfaction was defined.
Methodology and definition changes aside, it was fascinating to unpack the data on this year's win, but also to contextualize this year's results against the historical data from this survey. This has helped to really clarify who has been working hard to consistently improve, who has struggled in 2020/2021, and what the DIY investor can expect when it comes to online brokerages in Canada (hint: it's not great).
What are the rankings about – what do they measure?
Before diving into the results, it's extra important to spend some time reviewing the methodology and what's changed about what this study measured in its latest edition.
According to the press release announcing the findings, there were 2,011 Canadian investors surveyed from December 2020 to February 2021 about their perspectives on various components of the online investing experience.
As mentioned in previous coverage of this study, the definition of "investor satisfaction" is made up of multiple components, and this year the factors that comprise that definition changed. The table below shows the seven components that "investor satisfaction" was measured against in 2020 and in 2021.
Change in Definition of Investor Satisfaction: 2020 vs 2021
2020
2021
Firm interaction (1)
Trust (1)
Account information (2)
Digital channels (2)
Commissions and fees (3)
Ability to manage wealth how & when I want (3)
Product and service offerings (4)
Products and services (4)
Information resources (5)
Value for fees (5)
Investment performance (6)
People (6)
Problem resolution (7)
Problem resolution (7)
While there are a couple of components, such as products and services and problem resolution, that appear in the same level of priority in both frameworks, the rest of the changes point to a significant difference in the drivers of investor satisfaction.
At the top of the list for 2021, "Trust" is now the most important driver, followed by "Digital channels" and the "Ability to manage wealth how & where I want." In 2021, pricing – as measured in "Value for fees" – falls to fifth from third place.
One of the important limitations of the published rankings is that they did not provide detailed definitions of what these terms refer to specifically. And, with a term like "trust" there could be many different interpretations of what that refers to. Nonetheless, there are some reasonable assumptions that can be made around most of what these categories refer to. The most important point to take note of is that the construct of "investor satisfaction" – or even which online brokerage is "best" – is highly dependent on how that is being measured.
DIY investors place different weights on the importance of each of these factors, so although this survey provides a systematic approach to comparing investor attitudes and beliefs about the online brokerage experience, individual investors are likely to have differing opinions on how well or poorly these results match their own experiences.
What are the findings from this year's results?
With some important qualifiers out of the way, the results from this year's study paint a portrait of an industry that has struggled to keep pace with the level of demand from DIY investors. Whether it was on the customer service front, where wait times and getting through to a human was nearly Sisyphean, or it was on platform stability on the most volatile of trading days (or some not-so-volatile days either), how online brokerages weathered the storm became evident through the data gathered in this study.
Perhaps the most telling finding in this regard is that 24% of investors reported having at least one problem with their firm in the past 12 months, up from 14% in 2020 and more than double the rate in the US (11%). For active investors, this is a big problem when it comes to assessments around reliability. For less active investors, however, if the most "exciting" days to be in the market are fraught with outages, delays, or interruptions to service, there is almost no second chance to make a first impression.
And, according to additional findings in the data, those hiccups matter. 20% of investors who experienced a problem stated they are considering switching, which is more than three times the rate of those without issues who would consider switching online brokerages.
According to Michael Foy, Senior Director and Head of Wealth Intelligence at J.D. Power:
"Especially for newer clients, those who have not yet developed strong loyalty with these firms, who are more likely to leave if they have a bad experience. Investors today have more choices and firms need to raise the bar on the experience they deliver."
Of course, beyond the contextual information, the focal point of the rankings is the list of how each online brokerage scored.
| | |
| --- | --- |
| National Bank Direct Brokerage | 654 |
| Questrade | 645 |
| RBC Direct Investing | 615 |
| BMO InvestorLine | 607 |
| Desjardins Online Brokerage | 599 |
| TD Direct Investing | 591 |
| CIBC Investor's Edge | 585 |
| Scotia iTRADE | 576 |
The table above shows the numerical scores achieved by Canadian online brokerages that were reported on for this study. The scoring for the online brokerage ranking by J.D. Power is out of 1,000, so it was interesting to note that this year the scores were lower on average than they have been historically (more on that in a moment).
The average score across the eight online brokerages that were reported on was 602. On an absolute basis, it is tricky to compare year over year results now that the evaluation criteria has dramatically shifted. However, on a relative basis, it is possible to derive additional insight.
One of the first things that is important to point out is the spread between first and last place. In this case, the distance between the top and bottom of the ranking is 78 points. By comparison, last year's ranking saw a difference of only 33 points between top and bottom. It is therefore fair to say that volatility in this year's rankings reflect some meaningful differences in the way online brokerage operations are impacting investor satisfaction.
The difference between first place ranked National Bank Direct Brokerage and second place Questrade was only nine points, but the difference between second and third place (RBC Direct Investing) was a whopping 30 points. What this implies is the top two firms substantially outperformed the remainder of their peers on the measures contained in this ranking.
Curiously, the difference between placements from third place onwards is a fairly consistent six to nine point drop. This linear decrease is probably an artifact of certain kinds of measures, but it implies that the bottom six online brokers could make significant strides on this index with a minimal amount of effort invested in customer satisfaction.
What is not a coincidence, however, is that five of the bottom six online brokerages in this ranking are the Big Five bank-owned Canadian online brokerages. The differentiating factors between these brokerages are minimal, so it stands to reason that investor satisfaction levels with these bank-owned online brokerages is probably pretty close too.
In contrast, the data from the latest online brokerage survey imply that the firms at the top have found the right mix of service and pricing with DIY investors in 2020, which has created a big gap between these firms and the rest.
National Bank Direct Brokerage and Questrade were able to do something very different and appealing for their clients, compared to the rest of the industry in 2020.
How do this year's results stack up over time?
It's at this point that historical data is incredibly helpful to provide additional context around online brokerage performance on the J.D. Power Investor Satisfaction rankings.
Analyzing the results from 2017 to 2021, one of the first things that immediately jumps out is that the average investor satisfaction scores with Canadian online brokerages, regardless of how they're measured, have been decreasing.
The stretch from 2020 to 2021 is an anomalous one in terms of customer composition for online brokerages because so many new investors have joined the client pool.
As the J.D. Power study pointed out, many of these new clients haven't had the benefit of seeing what the experience was prior to this year. With the number of service and performance issues many online brokerages suffered from, the risk of new clients who joined an online brokerage leaving shortly after joining is likely higher than it's been in the past.
For DIY investors who have been around since 2016 (which is what the 2017 data would have captured) or earlier, J.D. Power's satisfaction scores imply being a DIY investor has probably felt like an investment with diminishing returns at most of the brokerages analyzed. Even if pricing has become more competitive, the value proposition has not improved overall, at least in the firms whose data was published as part of this ranking.
Since not all online brokerages were reported on, it is hard to say what the DIY investor experience has been like at Qtrade Direct Investing or Interactive Brokers or even Wealthsimple Trade, names that are often associated with significant enthusiasm in either rankings or DIY investor community discussions.
Another remarkably consistent pattern that stands out with these rankings is not so much who's at the top, but rather who has remained at or near the bottom.
In three of the past four years, Scotia iTRADE has ranked as the online brokerage with the least satisfied clients, with TD Direct Investing not too far behind. Historical data also shows that CIBC Investor's Edge has gone from being among the top online brokerages as recently as 2019 to second last in 2021.
Looking back over the past five years, Questrade stands out as an online brokerage that has continuously strengthened its satisfaction scores, and although it dropped from top spot last year to second place this year, it continues to move in a positive direction for DIY investors, even under the new evaluation criteria. On a relative basis, RBC Direct Investing has gone from a consistently average score to one that is better than average.
Historical investor satisfaction data also helps to quickly spot online brokerages who had an especially rough year in terms of maintaining investor satisfaction.
Desjardins Online Brokerage, for example, went from a market leading (or high scoring) position from 2017 through 2020 to being below average in 2021. Another unusual score was BMO InvestorLine's. Like Desjardins, BMO InvestorLine consistently placed at or near the top from 2017 through 2020, however for the 2021 results, BMO InvestorLine just barely beat the average.
As mentioned above, the changes in the methodology used to define investor satisfaction make comparing absolute scores from one year to the next hard to do, but the relative position of each of these Canadian online brokerages to one another makes it clear who the leaders and laggards are. Perhaps most compelling is that the bottom of the pool did not really change in 2020 and 2021 despite the shift in how things are being measured.
Takeaways
There are a number of very interesting takeaways from the latest online brokerage rankings by J.D. Power.
As other data points have indicated, most Canadian online brokerages were not ready for the crush of new business in the form of DIY investors wanting to sign up for new accounts, or for the flood of investor trading volume that came with it. What the J.D. Power satisfaction study helped put into sharper focus was the impact to firms via the voice of their customers.
The new methodology by the investor satisfaction study puts Trust at the top of the criteria that they now evaluate online brokerages with. In a world where pricing among online brokerages is increasingly under pressure, DIY investors are still going to expect that an online brokerage platform be reliable, and when pricing is high, so too are expectations around the ability to perform when needed.
National Bank Direct Brokerage appears to have figured out some key ingredients. Low commissions, and entirely free commission buying and selling are important on the pricing front, and whatever they happen to be doing on the service front is working as well.
The latest evaluation by Surviscor highlights the pricing advantage that National Bank Direct Brokerage offers relative to other brokerages, and National Bank Direct Brokerage is starting to gain traction in discussions on social media channels. With this additional accolade, the "trust" profile and the interest in National Bank Direct Brokerage is sure to grow.
According to the J.D. Power Investor Satisfaction Study, Canadian online investing satisfaction scores are nothing to write home about. The troubling trend the historical data has uncovered is that there is a palpable gap in innovation and enthusiasm to do better for clients. Compared to the US, most Canadian online brokerages are trailing in areas that are critical to building loyalty and client delight.
The opportunity to any Canadian online brokerage who reviews this data is that an extraordinary service or innovative experience can earn and win a lot of praise. As the saying goes, there is far less traffic on the extra mile, so firms doing more in either service or innovation are going to stand out (in a good way).
From the Forums
Riding the Commission-Free Waive
It's hard to keep a deal this good a secret for long. Eagle-eyed DIY investors spotted a new commission-free ETF feature at BMO InvestorLine before any official announcement. Here are a few links of interest worth browsing:
BMO InvestorLine Now Offering Commission Free ETFs (reddit)
Zero Commission ETFs (Financial Wisdom Forum)
Commission Free ETFs at BMO Investorline (Red Flag Deals)
Commission-Free at Last
Is the grass (and account statement) really greener on the other side of the $10 commission per trade? One forum user sparked a lively discussion of DIY investors on the topic of switching away from paying higher fees for trading online. Read more about what users had to say here.
Into the Close
With US markets closed, there's only one story that matters to many Canadian DIY investors – will the Leafs beat themselves? Ironically the last time the Toronto Maple Leafs were in the Stanley Cup playoffs was the same year Friends signed off, which was 2004. In 2021, it's going to be debatable who had the bigger comeback.