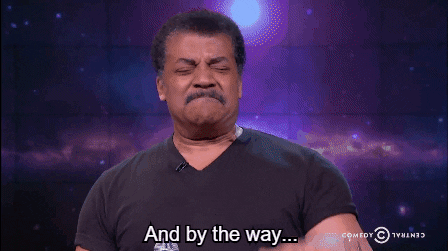 When it rains, it pours. Amirite Toronto? And, for many of Canada's online brokerages located in Toronto and across the country, the commission party just got rained on. Hard.
In this edition of the roundup we take a look at some earthshattering developments in the Canadian discount brokerage space, as a robo-advisor flips the script to start offering commission-free online trading. Though it's a hard act to follow, from there we'll highlight a new promotion from an online brokerage that crossed our radar this week and as always, we'll cap off the roundup with lots of chatter on social media and in the forums from DIY investors.
Wealthsimple Trade launches commission-free online trading
This week, and likely for weeks and months to come, the big story in the Canadian discount brokerage space is that robo-advisor Wealthsimple has now entered the DIY investing space by announcing they'll be offering up a self-directed online trading service called Wealthsimple Trade which offers zero-commission fees for trades.
Make no mistake, this is a massive step change in an industry that has been making incremental moves to improve, evolve and adapt over the past several years.
Ever since early 2014, when RBC Direct Investing dropped its standard commission fee down to $9.95 per trade and triggered a wave of competitors to do the same, the major players in the online brokerage space in Canada have been in a staring contest to see who would blink first at lowering commission fees.
Since then, there has been the occasional flare up that commission pricing would continue to decline.
CIBC Investor's Edge, for example, lowered their standard commission fees under $7 to $6.95 in October 2014 and, as recently as late 2017, HSBC InvestDirect lowered their standard commission fee to $6.88 per trade flat. Remarkably, there are those that have stood their ground against lowering standard commissions. Scotia iTRADE, for example, has been defiantly hanging onto standard commission pricing at $24.99 (or more) per trade.
Of course, while Canadian online brokerages were cautiously circling one another, the seeds for zero-commission trading were being sown and nurtured by startup US online brokerage, Robinhood.
In 2013 Robinhood shot to fame for introducing commission-free trading and doing so in a mobile-first environment. It was in that moment that the seeds were sown for much lower commission prices to cross the border. In fact, as Robinhood announced global expansion part of its strategy in 2015, the flicker of hope for younger, cost-conscious and design-savvy investors has been that Robinhood – or something like it – would come to Canada.
Even though zero-commission trading for standard commission fees still hadn't surfaced here in Canada, a few Canadian online brokerages have been toying with the idea of zero commission trading for some time.
National Bank Direct Brokerage, for example, launched commission-free ETF trading as a standard option after a few rounds of testing as far back as 2013 as part of a limited time promotion. Virtual Brokers introduced the commission-free trade program in early 2016 but in this case, individuals had to be tied to a costly data platform plan. There have also been finite sets of commission-free ETFs at several brokerages including Qtrade Investor, Virtual Brokers and Scotia iTRADE that DIY investors could turn to.
So, while there might have been drawing boards and hypothetical scenarios about who would lower commissions to zero and when it would happen, it's safe to say that nobody really saw it coming from Wealthsimple and this quickly. The challenge to Canadian online brokerages, however, goes beyond just zero-commission trading and the instant attention it garners.
With what looks to be a streamlined trading interface, a mobile-first design and adoption strategy and some very savvy marketing (demonstrated to work from Robinhood's launch) it's no surprise that, as of the time of publication of this roundup, there are over 35K users on a waiting list to get access to an account and many actively promoting this new feature to get bumped to the front of the wait-list.
The specific initial offer from Wealthsimple Trade looks to include a subset of features which will undoubtedly appeal to somewhat less active investors. According to Wealthsimple, included at the launch of the new platform are:
Unlimited commission-free trades
No account minimums
Over 8,000 Canadian and U.S. stocks and ETFs available to trade
Up to $1,000 available to trade right away
Instant execution of trades
Watchlist feature to monitor stocks without buying
Market and limit orders
Availability on iOS and Android
Personal (cash) accounts
For Canadian online brokerages to effectively compete with Wealthsimple, not only do they have to be able to do so on pricing, but they have to do so on user experience, design, ease of use, engagement and technical agility. Consider the following statement from Wealthsimple's official press release:
"Wealthsimple Trade was built in eight weeks by a small team of Wealthsimple designers and developers, using Wealthsimple's public API."
Depending on how much of Wealthsimple Trade was built in this unbelievably short period, the pace of pulling together this product was astonishingly fast.
There is also one other, potentially more potent factor that Canadian brokerages have to contend with.
Whether or not they saw the writing on the wall, whether or not they have been mobilizing to compete on a product or service level, what Canadian online brokerages must now contend with is a financial services provider that people are excited and curious about.
And, for those skeptics who aren't buying into the "fintech" hype, here's a fact that perhaps puts this into perspective.
Several of Canada's largest banks are decades if not well-over one hundred years old. Individually, one of the biggest selling features, the one they could 'bank' on is that they've lasted. That kind of stability has been the hallmark of a sales pitch and why so many investors trust banks with their money.
Even so, Wealthsimple, a company that started just over four years ago has now earned over 100K accounts (and has close to 40K folks waiting to become customers) and manages $2.5B in wealth. Let that sink in for a moment. People are trusting a digital, four-year-old company with their life savings and banking on them being around to handle their future wealth needs.
Of course, in spite of the excitement that the prospect of zero-commission trading brings, the biggest test – and perhaps opportunity for Canada's online brokerages – is to see if Wealthsimple Trade lives up to the hype.
It's one thing to pitch a "hands off" kind of investing experience and to get it right but DIY investors are very much "hands on" clients. Their needs are often more complicated than the set it and forget it crowd. They tend to want to see how a trade is doing, obsessively so, and as a result connectivity will be huge. Also, charting, research and filtering tools are going to play a significant role for investors who are genuinely interested in following companies or investment themes they're passionate about and helping them discover opportunities. So, despite a zero-commission trade, DIY investors have to be mindful – and perhaps skeptical – that the platform and trading experience holds up under various market conditions. There is also the convenience factor, inertia and the fact that the incumbents are well-resourced and will not simply take the introduction of a new competitor lying down.
Without question, this week marks a major milestone in the story of DIY investing in Canada. After multiple attempts by online brokerages to launch their own digital advice (robo-advisor) services, it looks like Wealthsimple has swung the pendulum back like a wrecking ball.
Although the app is still in beta and will be rolled out in such a way to build as much buzz, the prospect of zero-commission trading is real and coming. With Wealthsimple's announcement, DIY investors are curious, and will no doubt wonder what Wealthsimple has in store next.
For Canada's online brokerages, however, it is pretty clear on what has to happen next.
HSBC InvestDirect Summer Promotion
For this week's roundup, coming after the Wealthsimple story is a hard act to follow, however several online brokerages are going to have to get used to doing it.
This week, the discount brokerage deals and promotions activity heated up with an unlikely player pushing their summer promotion live to their website. HSBC InvestDirect's summer promotion crossed our radar this week and it offers new customers the chance to get up to 30 commission-free trades which are good for up to 60 days. Unlike many other online brokerage promotions, there is no minimum deposit to qualify for this deal, so individual investors looking for a bank-owned online brokerage with low commission fees will find a little more incentive here to consider HSBC InvestDirect. The promotion, whose official start date was July 16th, is set to run until September 28th, 2018. Check out the discount brokerage deals and promotions section for more details.
From the Forums
Everyone's Talking about Wealthsimple Trade
This week across various forums, Wealthsimple Trade was in spotlight. With DIY investors weighing in on the merits, drawbacks and what this new service could mean to DIY investing and online brokerages in Canada, it's entertaining reading for anyone watching this new entrant into the online brokerage space make a very big splash. Here are a few forum threads with opinions and perspectives on the Wealthsimple Trade launch:
Reddit Personal Finance Canada – Wealthsimple Trade – $0 commission trading
RedFlagDeals.com – WealthSimple Trade with $0 min and $0 commission (Early Access)
Financial Wisdom Forum – Wealthsimple Trade
Canadian Money Forum – Wealthsimple 0 fee trading
Into the Close
Hard to believe but that's a wrap on another wild week. Even the volatile weather seemed tame compared to politics in the headlines and the fact that Canadian inflation rate was reported at 3%. If you're fortunate to be out and about enjoying the sunshine or just trying to stay dry this weekend, enjoy what downtime you can – there's plenty of news to trade around and even more volatility forecasted for the weather, and for markets. Have a great weekend!